We need to free up some garden space
Order ten or more of any of these cultivars for August pickup and pay half price.
Must be ten or more of the same cultivar
Plants will be provided bare root as multi fan divisions. August is the perfect month to plant daylilies to get established before winter. August plantings will emerge in spring as strong as old established plants.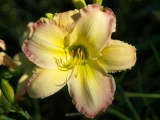 Beautiful Edgings – Semi Evergreen 36" tall 7" bloom Mid Season Reblooms Diploid Fragrant

Dominic – Semi Evergreen 30" tall 5.5" bloom Mid Season Tetraploid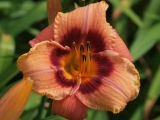 Family Jewels – Dormant 25" tall 5.5" bloom Mid Season Tetraploid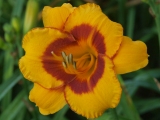 Fooled Me – Dormant 25" tall 6" bloom Early MidSeason Tetraploid
It Came From Outer Space – Dormant 52" tall 5" bloom Mid Season Reblooms Diploid

Land of Cotton – Semi-Evergreen 30" tall 6" bloom Mid Season Reblooms Diploid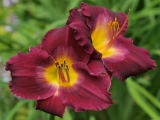 Royal Strut – Dormant 33" tall 5.5" bloom Mid Season Tetraploid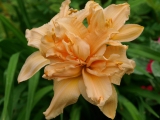 Scatterbrain – Semi Evergreen 32" tall 6" bloom Mid Season Reblooms Diploid
Tuscawilla Tigress – Semi Evergreen 32" tall 5" bloom Late Midseason Tetraploid


back to Arcadian Daylilies home page