Beautiful Edgings (Copenhaver 1989)
Semi Evergreen 36" tall 7" bloom Mid Season Diploid
Tall and Bright, BE is an exceptional cultivar that is easily seen from a distance yet has so much beauty that a close inspection always leaves one gushing. We like to place it in the center of beds to take advantage of its height and draw the eye.
Registered as Fragrant and Reblooms, BE is also a budbuilder (new buds are formed as the branches grow longer) providing an extended bloom season. In our gardens BE typically starts blooming the end of June or very early July and lasts until late August or even September - you won't find longer blooming cultivars very easily.
Easily winter hardy we have never had any difficulty overwintering it in the garden, but BE has a bit of an idiosyncrasy that it does not like overwintering in containers (we don't even try any longer).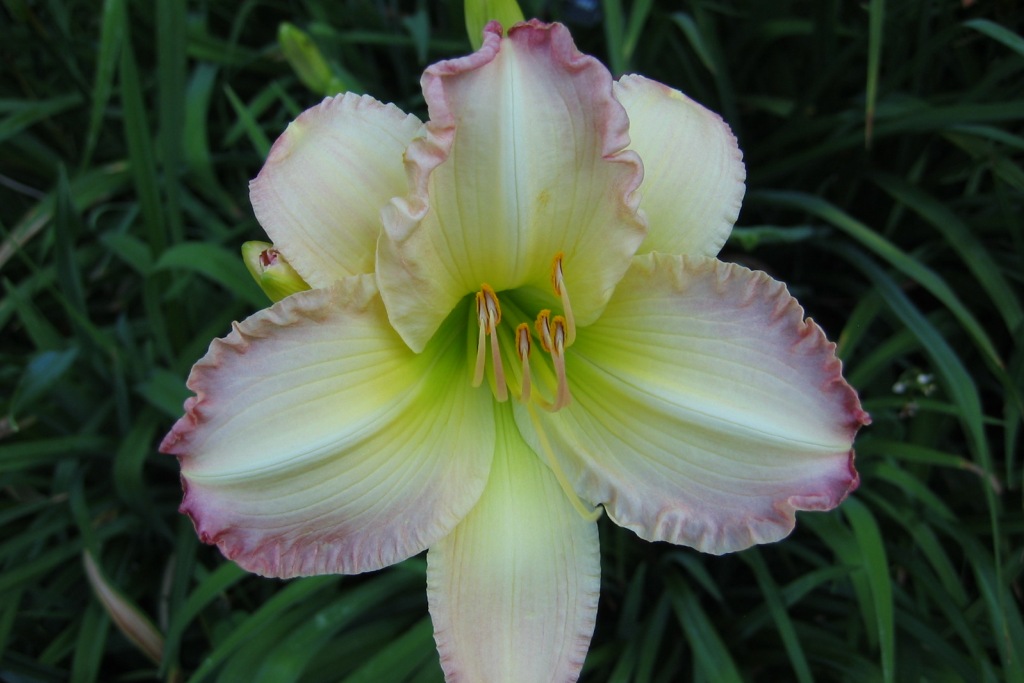 Sometimes Beautiful Edgings can be very pale and near white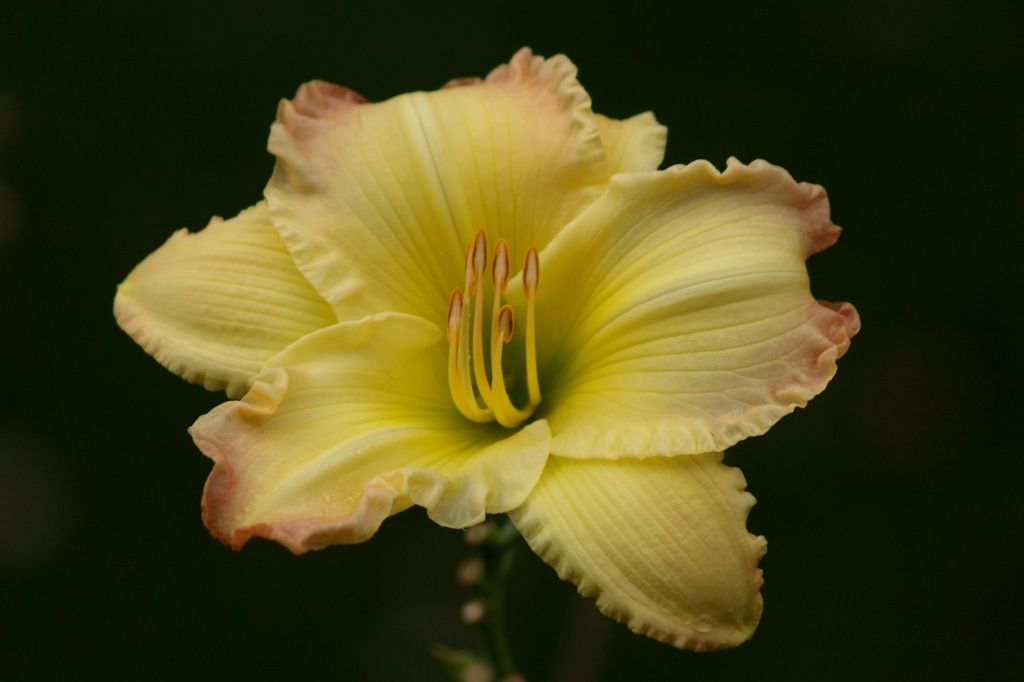 Other times BE can be very yellow