Every year we acquire new additions to our collection, and things have reached the point that there simply isn't any more space. Very reluctantly, the decision has been made to downsize the collection, to make space to live and grow. The daylilies in this list are all great cultivars that we have loved for many years, but this is likely the last year we will offer them for sale.
All plants are priced at $10. each. Buy 2 of any cultivar and you will receive a 3rd of that cultivar free. Offer is valid only while supply lasts. When they're gone - they're gone.
Plants are available for garden pickup or mailorder.


back to Arcadian Daylilies home page


Antique Rose – Semi Evergreen 25" tall 5.5" bloom Mid Season Diploid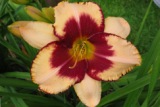 Border Lord – Semi Evergreen 30" tall 6.5" bloom Mid Season Tetraploid

Camden Gold Dollar – Semi Evergreen 19" tall 3" bloom Early Mid Season Reblooms Diploid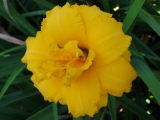 Condilla – Dormant 20" tall 4.5" bloom Early Mid Season Diploid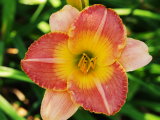 Country Melody – Dormant 30" tall 5.5" bloom Mid Season Tetraploid fragrant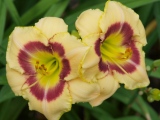 Custard Candy – Dormant 24" tall 4.25 bloom Early Mid Season Reblooms Tetraploid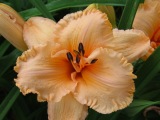 Dance Ballerina Dance – Dormant 24" tall 6" bloom Mid Season Tetraploid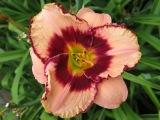 Daring Dilemma – Semi Evergreen 24" tall 5" bloom Mid Season Reblooms Tetraploid

Ed Murray –Dorman 30" tall 4" bloom Mid Season Triploid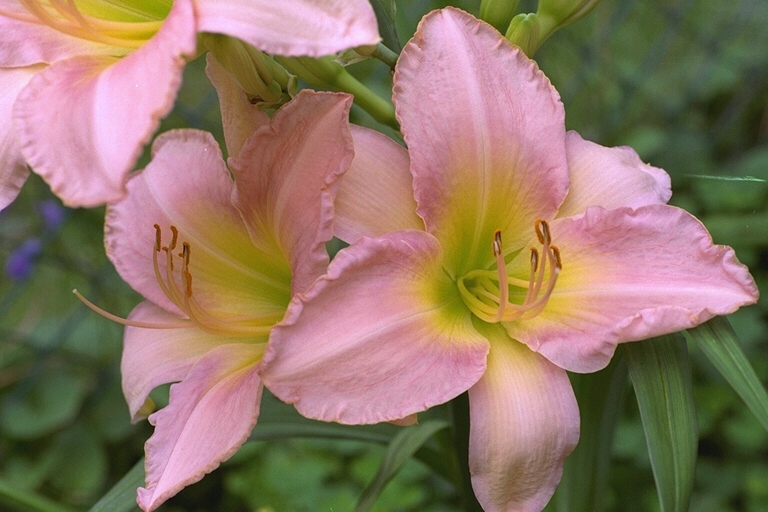 Enchanted Empress – Evergreen 26" tall 6" bloom EarlyMid Season Reblooms Tetraploid Fragrant

Fairy Tale Pink – Semi Evergreen 24" tall 5.5" bloom Mid Season Reblooms Diploid

Fatal Impact – Semi Evergreen 30" tall 5" bloom Mid Season Tetraploid

Frost Avenue
Golden Prize – Dormant 26" tall 7" bloom Late Season Tetraploid

Golliwog – Dormant 25" tall .25" bloom Late-Mid Season Diploid

Heat of the Moment
Ice Carnival – Dormant 28" tall 6" bloom Mid Season Reblooms Diploid Very Fragrant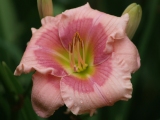 Janice Brown – Dormant 21" tall 4.25" bloom Early Mid Season Diploid

Joan Senior – Evergreen 25" tall 6" bloom Early Mid Season Reblooms Diploid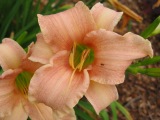 Luxury Lace – Dormant 32" tall 4.5" bloom Mid Season Reblooms Diploid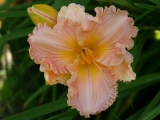 Martha Hale – Dormant 28" tall 6.5" bloom Early Mid Season Diploid

Strawberry Eyes – Dormant 20" tall 3" bloom Early Mid Season Reblooms Diploid

Tigerling – Dormant 25" tall 3.75" bloom Mid Season Reblooms Tetraploid – Award of Merit 1997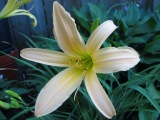 Tylwyth Teg – Semi Evergreen 40" tall 8" bloom Mid Season Diploid

Virescent – Dormant 26" tall 6.5" bloom Mid Season Reblooms Diploid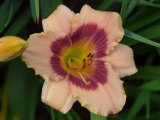 Wineberry Candy – Dormant 22" tall 4.75" bloom Early Mid Season Reblooms Tetraploid


back to Arcadian Daylilies home page