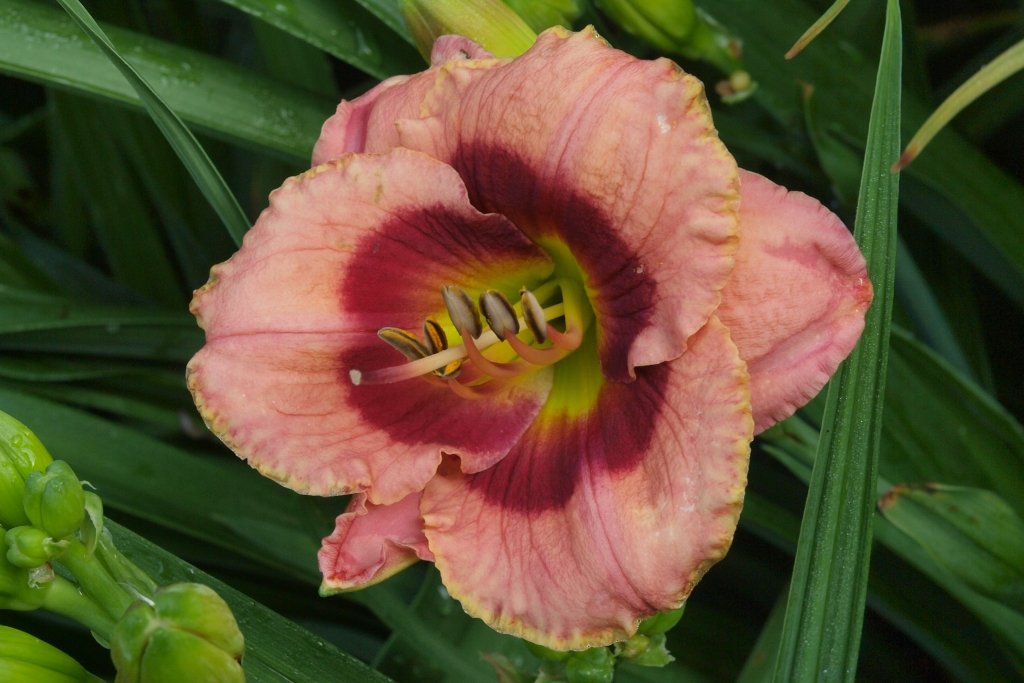 Broadway Dazzler (Stamile-G 2002)
Semi Evergreen 18" tall 3" bloom EarlyMid Season Reblooms Tetraploid
Salmon Pink with a bold red eye above a green throat.
Broadway Dazzler is a gorgeous small flower, barely larger than a Miniature and barely taller than a Dwarf. BD may be small flowered but it has a big presence and a big personality.
Robust foliage with a compact habit and great budcount make this an excellent choice for the front of the border.