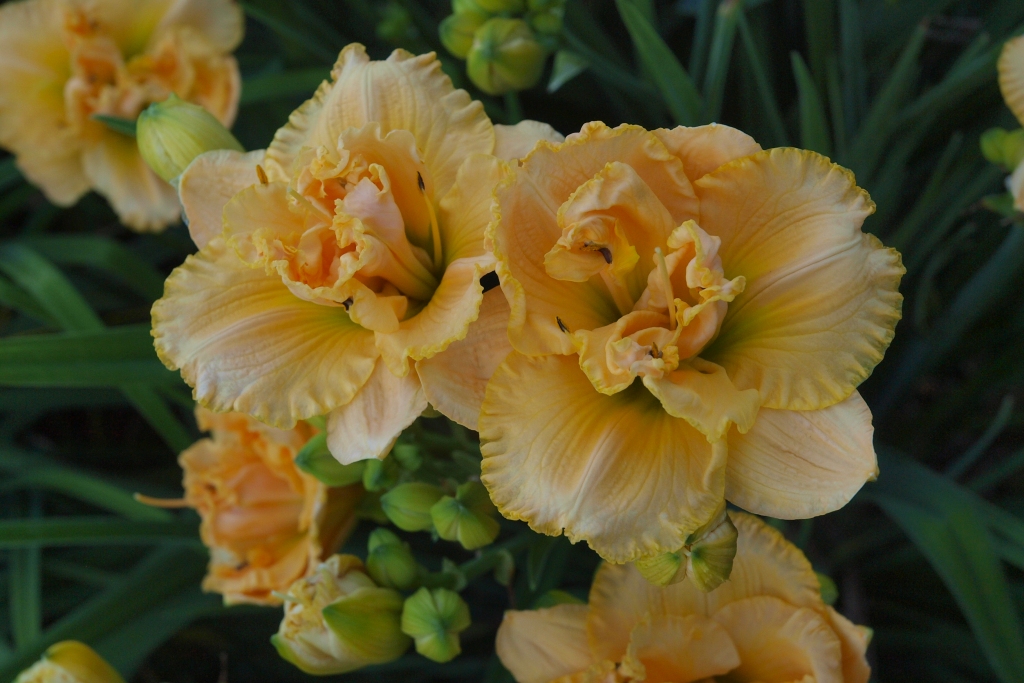 Spring Bling (Prior-J 2006)
Dormant 35" tall 5" bloom Mid Season reblooms Diploid
Spring Bling is one incredible double from our friend, Tennessee hybridizer Jackie Pryor. This beauty is fully double 100% of the time. We love the intense ruffling of the center petloids and how they are held inside the 3 sepals and 3 petals that open very flat.
The polychrome yellow blend is a most appealing colour that always draws comments from garden visitors.
Registered as 35" in height we find it usually in the 30" to 35" range. With 4 and 5 way branching this cultivar has an incredible budcount to provide a long season of bloom. And it is fragrant!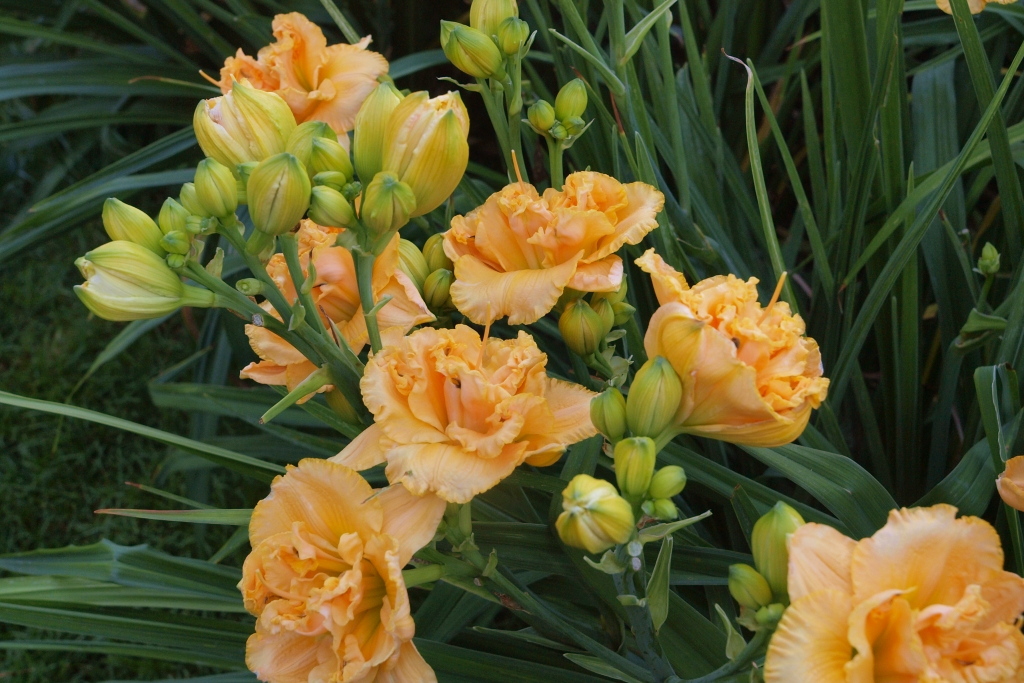 Look at all the buds.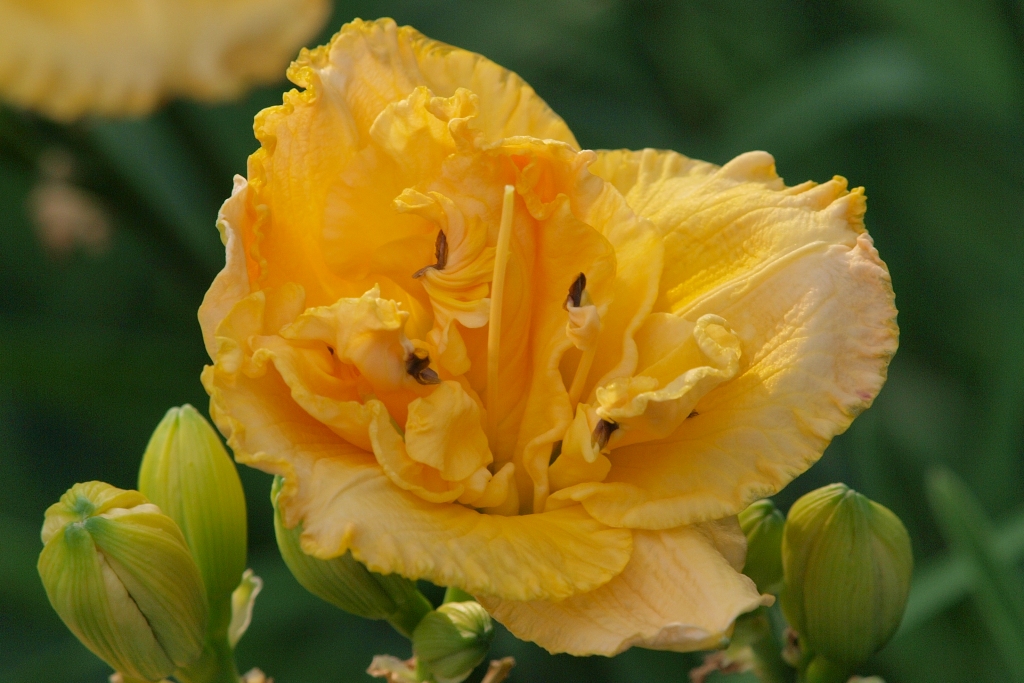 Still opening, early morning.


Side view