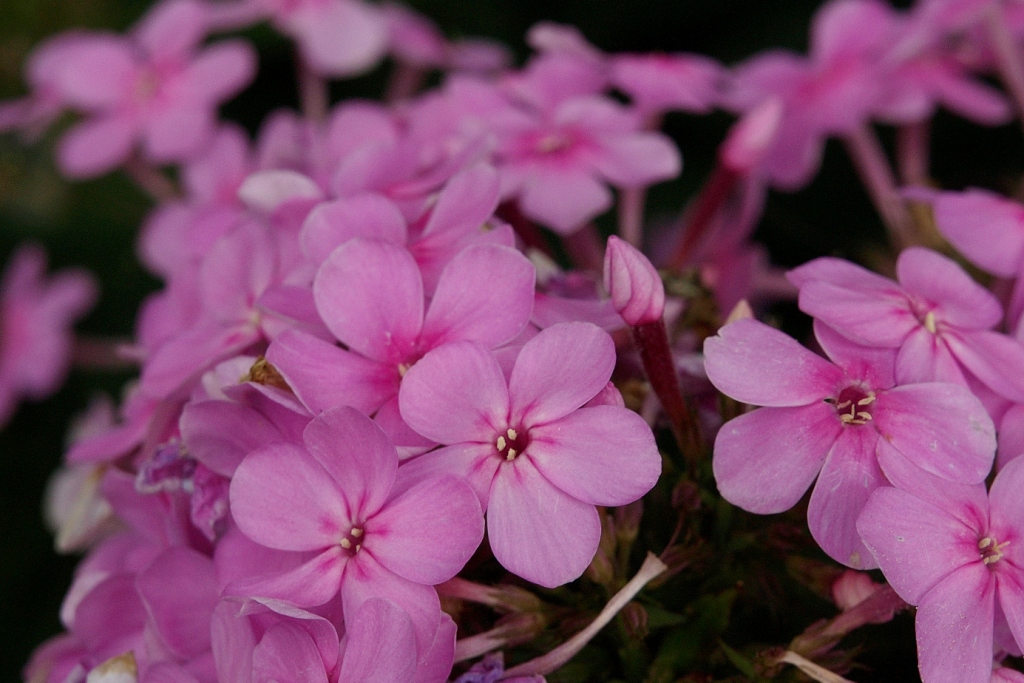 Phlox paniculata (tall heritage Garden Phlox)
Grown in our family gardens for generations, P. paniculata has proven to be a tough, tough perennial. Prefers full sun but tolerates part shade. Bloom starts in late June and continues into September or even October.
Native range is considered to be eastern North America, and generally considered to be hardy in zones 4 through 8. We have heard reports that it easily survives zone 3 winters.
This plant grows in a clump with strong stems (up to 4') that make it excellent for cut flowers. Although it is tolerant of any soil including heavy clay, it prefers a well drained location. Summer drought may result in loss of lower leaves, but this is easily avoided by irrigating during dry spells.
If you can avoid overcrowding, and provide good air circulation, powdery mildew will be a minor issue.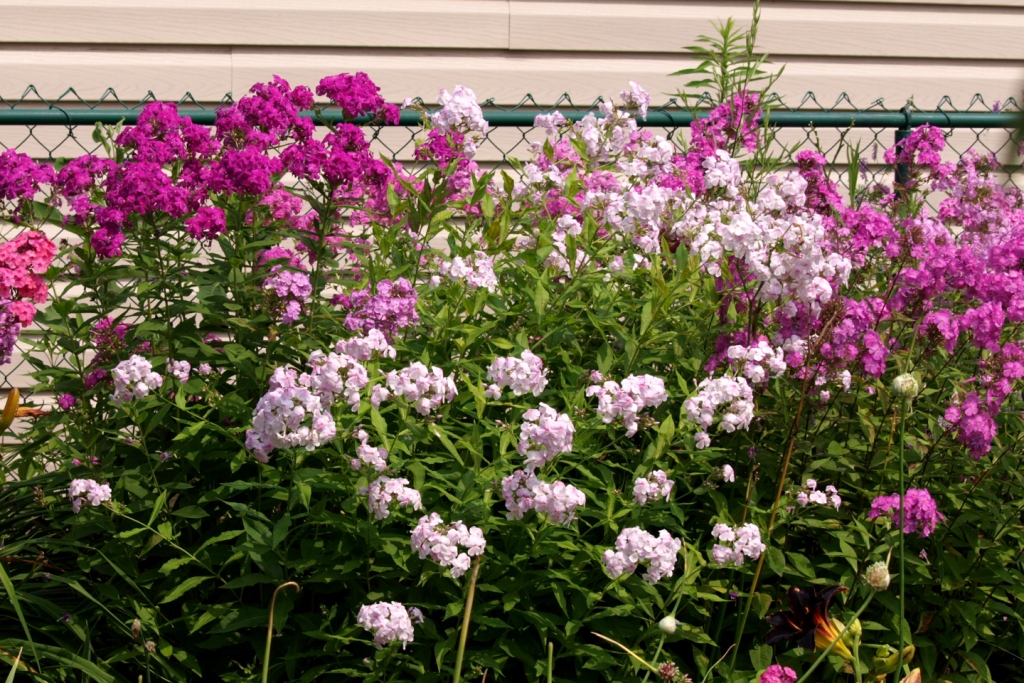 P. paniculata exhibit a range of colour from a rich pink/purple to pale near white.

Fragrant. Attracts bees, butterflies and Hummingbirds. Deer resistant.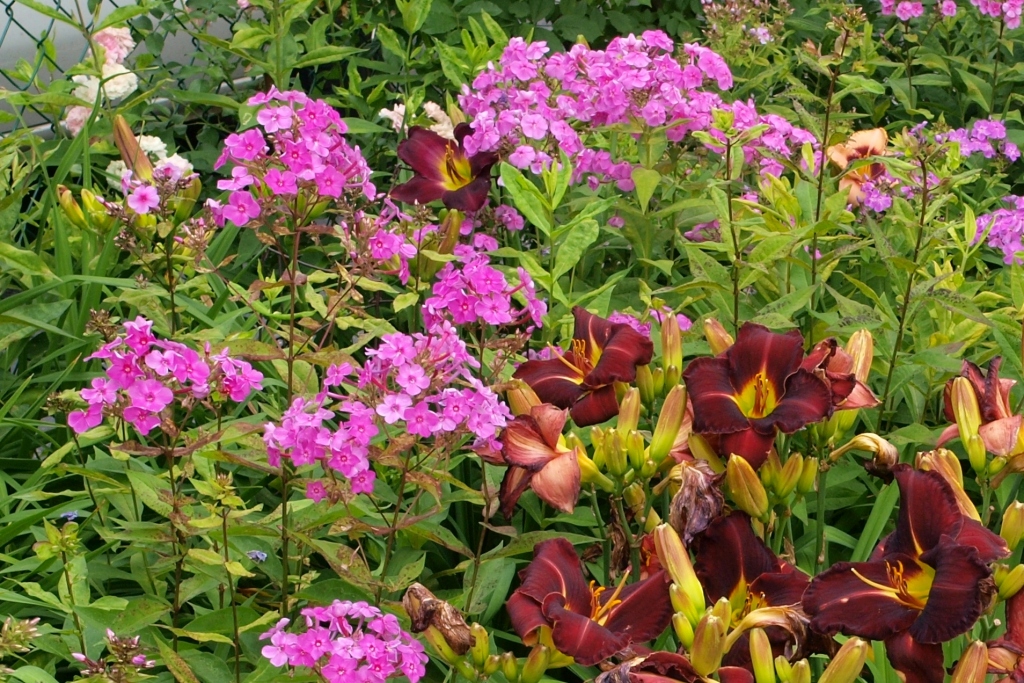 Phlox mixed in to the daylily border.