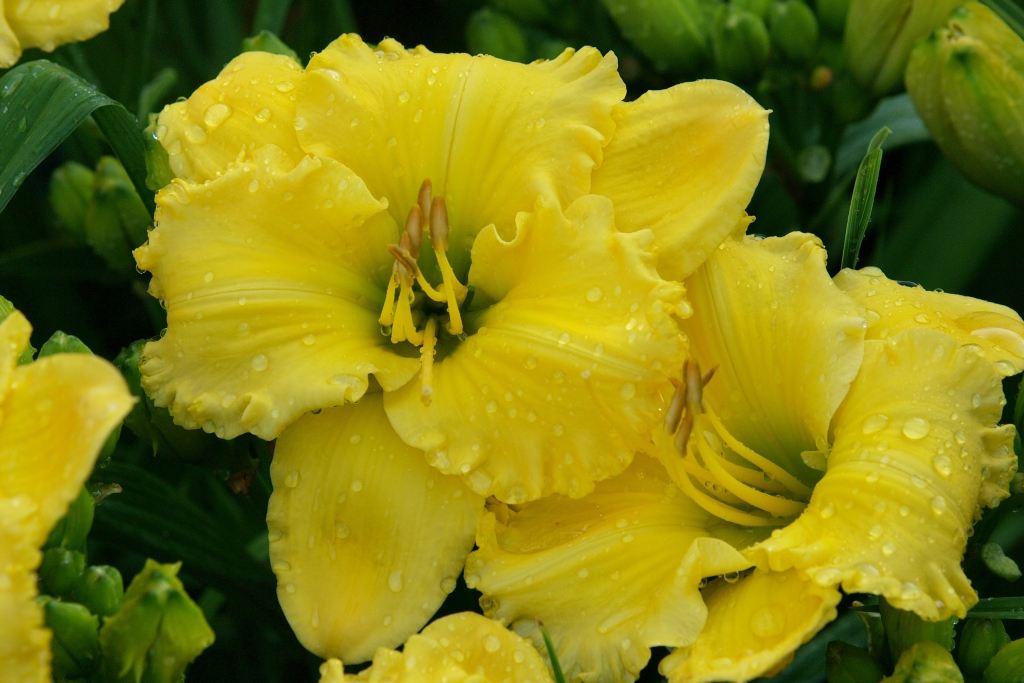 M and J Morning Sunshine (Mother and Daughter's Daylilies 2015)
Dormant 30" tall 6" bloom Early Midseason Tetraploid Very Fragrant
'M and J Morning Sunshine' is one of the finest additions to our gardens in the last couple years.
Yes, I know yellow daylilies are perhaps not the most popular, but we have seen few daylilies that rival this one for excellent robust foliage, incredible budcount, and beautiful form.
Hybridized right here in Ontario 'M and J Morning Sunshine' has a 6" bloom on a 30" scape. This is a nocturnal cultivar with bloom starting to open late afternoon, staying open through the night and the next day, and as daylilies go, this one is fragrant.

Probably the best yellow daylily we have found since Stout Medal winning 'Bill Norris', 'M and J Morning Sunshine' is a lighter lemon yellow, diamond dusted, with excellent substance and pronounced midribs

Registered in 2015 with a budcount of 20, it consistently has a budcount higher than that in our well irrigated gardens.