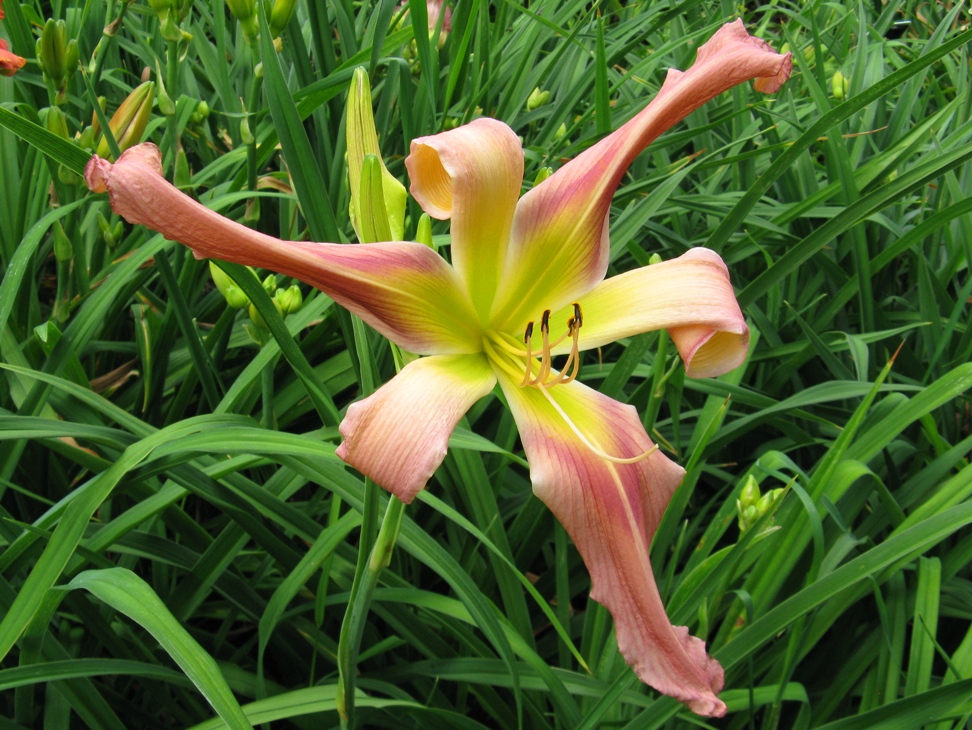 Frilly Bliss (Joiner J. 1998)
Evergreen 34" tall 9" bloom Mid Season Diploid
Frilly Bliss is one of the best UFO's we grow. Registered as a cascade form, we find the pinched petals and recurved sepals more typical of the way it blooms in our gardens.
This is from Jan Joiners line of evergreen breeding and we have found it slow to multiply in Ontario, but totally winter hardy when grown in the ground. We would advise not trying to overwinter FB in containers.
Consistently very narrow segments the colour is a clear powder pink with a bright rose halo. Choice!