Pseudofumaria alba (White Corydalis)
Formerly classified as Corydalis ochroleuca this herbaceous perennial has the longest bloom period of any I know. Native to woodland areas of south and eastern Europe, we have continuous bloom from April to November, on a mound of finely cut medium grey/green foliage. grows 20" to 24" with about the same spread.
Easy to grow, this Corydalis enjoys a rich moist (not wet) soil with a mix of sun and shade.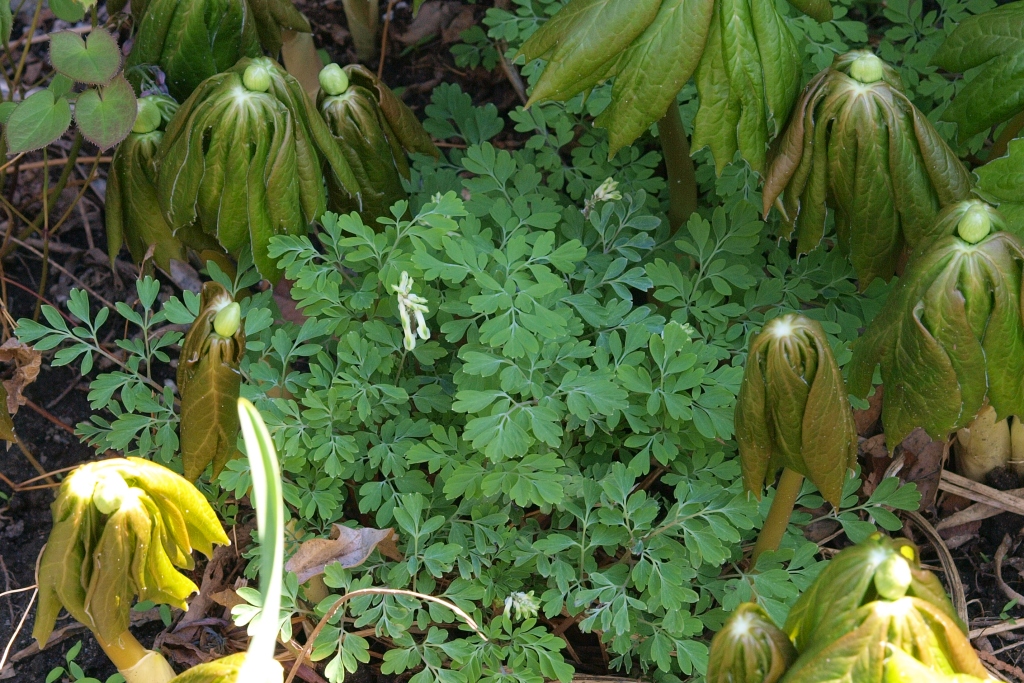 The White Corydalis is one of the earliest perennials to emerge in the spring. Here it is in bloom already as the Mayapple leaves are barely starting to unfurl at the end of April.

Continuous bloom April through November.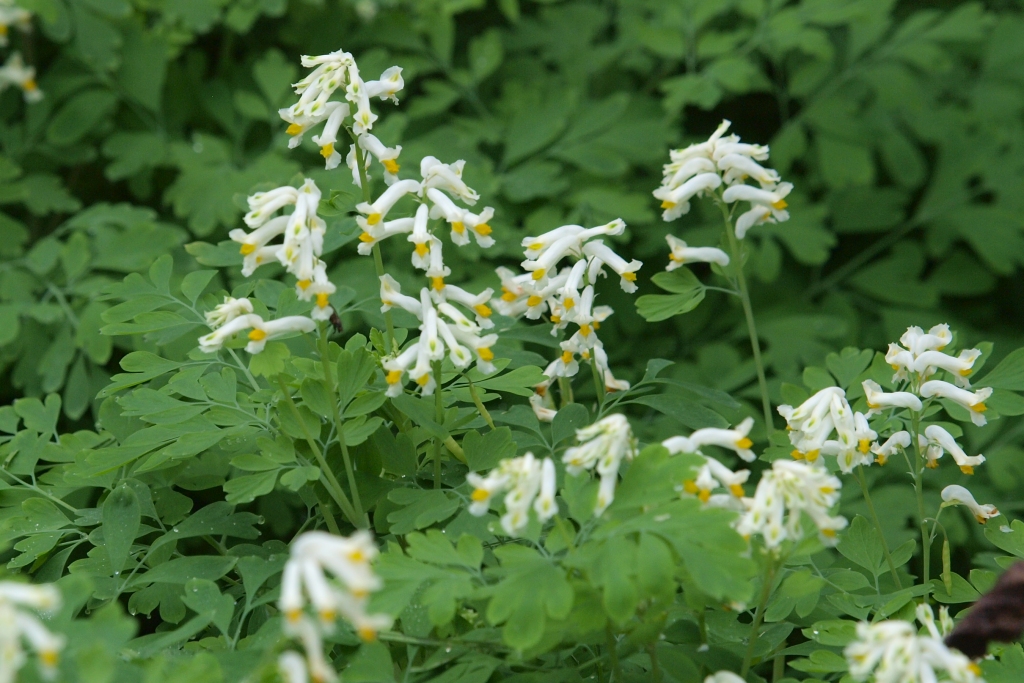 Continuous bloom April through November.

Still in Bloom and foliage holding well late November. Note the seed pods ripening.