Citron Ribbons (Mussar 2014)
SemiEvergreen 48" tall 6" bloom Midseason Diploid Fragrant
The pale yellow flowers are registered as 'Unusual Form Cascade' in shape.
Fragrant, nocturnal openers (opening the evening before) and extended bloomers still looking good 24 hours later when the next day's flowers begin to open.
The parentage of Citron Ribbons is the species H. citrina on Jamie Gossard's Heavenly Curls providing the beautiful form of Heavenly Curls combined with the best features of citrina, vigour, height, fragrance and nocturnal opening.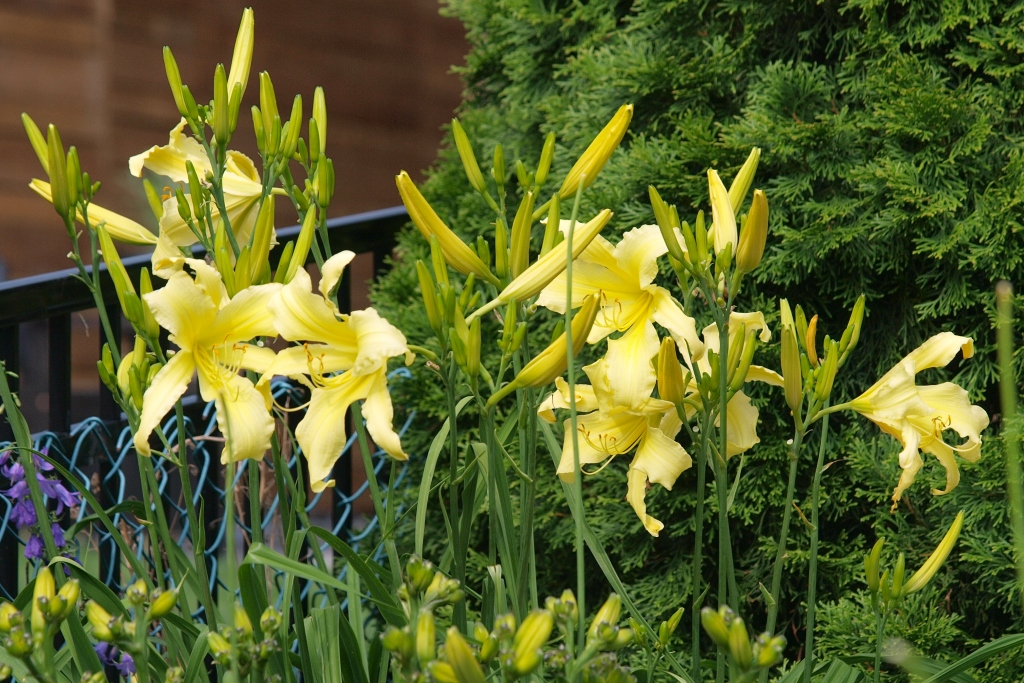 Citron Ribbons quickly forms a clump with masses of bloom.

A choice fragrant vigorous cultivar with a bit of height.