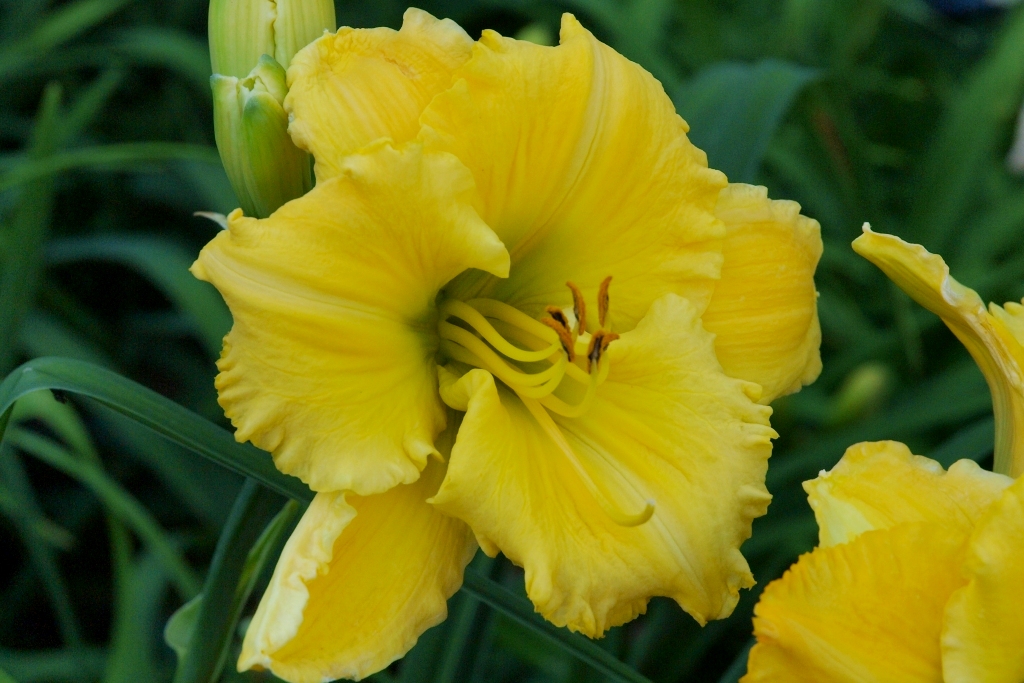 Advance Notice (Benz 1992)
Dormant 34" tall 6" bloom Mid Season Tetraploid
Yellow self with a green throat.
We've had Advance Notice growing as a clump in an unmarked part of the garden for many years. Every summer it puts on many weeks of a beautiful bright display of gorgeously ruffled blooms on top of well branched very sturdy scapes with very robust foliage underneath. Probably one of the most reliable bloomers we've had and growing with absolutely no attention. We recently decided this section of the garden needed to be rejuvenated and when we got the clump of AN out of the ground we found the biggest fattest root system we have ever seen.
This is a tough daylily that would probably do well if you have a difficult spot to fill, or just grow it as a showpiece specimen plant - it is that beautiful.